Regular price
Sale price
$15.00 USD
Unit price
per
Sale
Sold out
The the plant power of our original Relieving formula in a portable spray bottle that assists in soothing hard-to-reach sore muscles, sprains, strains, swollen joints, and weather-exposed skin.
What is it?
Extra strength, fast-acting, ache- and pain-relieving body spray formulated with healing essential oils and plant extracts.
How do I use it?
Spray 1-2 mists on areas of discomfort. Use before and after athletic or strenuous activity. Avoid broken skin and sensitive areas. For topical use only.
Our Clients love to pair the body mist with the Herbal Salve for EXTRA relief.

Use spray first on the affected area to help open up the pores in your skin, then coated it with the salve to seal it. You should feel relief in minutes or pain gone by the next day!
Ingredients:
Medical grade Isopropyl alcohol, Peppermint, Arnica Montana oil.
* Size: 2 oz
* Formulated without chemicals or solvents.
* 3rd party lab tested
*These statements have not been evaluated by the Food and Drug Administration. This product is not intended to diagnose, treat, cure, or prevent any diseases

View full details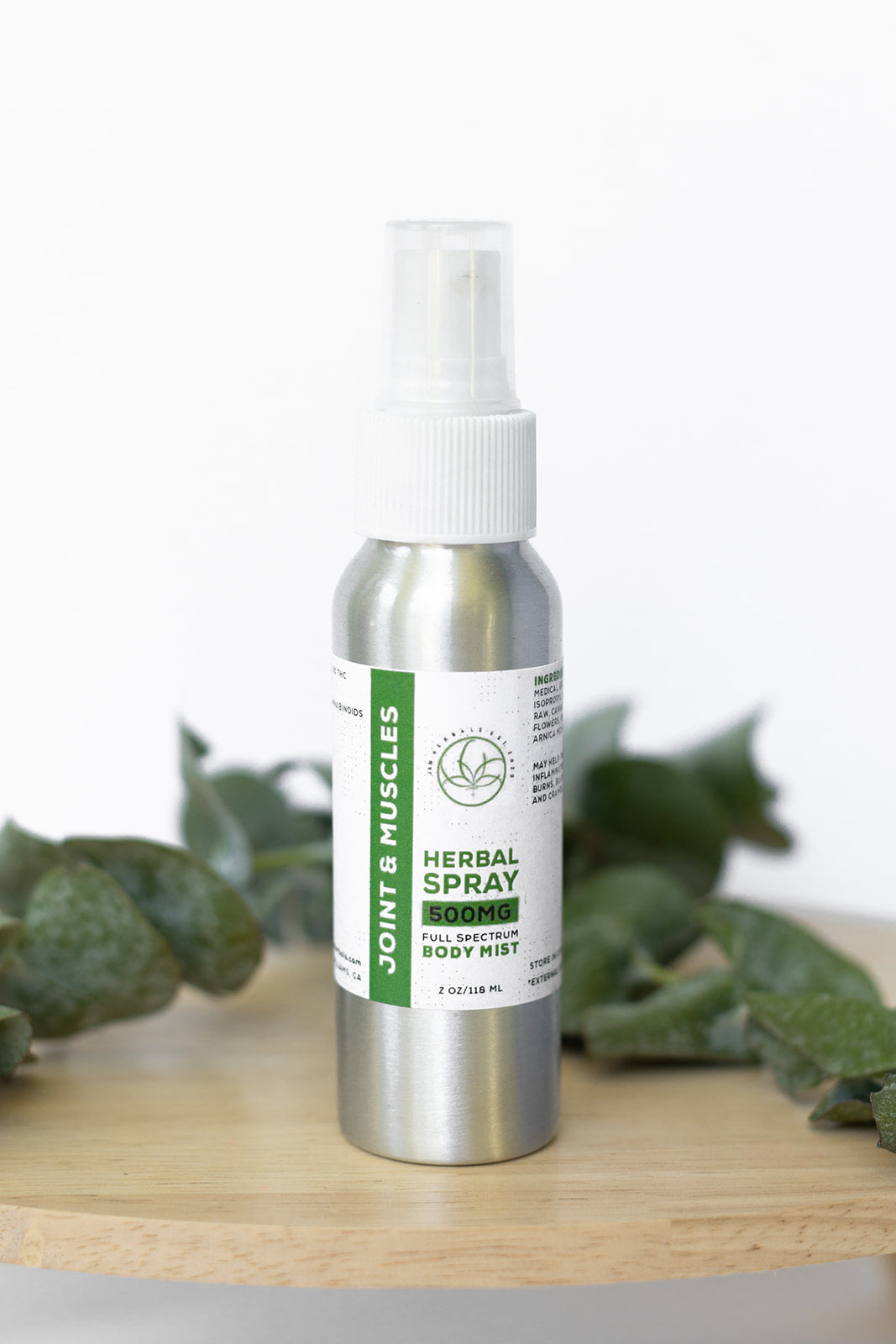 Best products!
I live with chronic pain and this is the only product I have found that not only helps with inflammation but also is a great pain relief. It is long lasting and is carefully made with locally sourced ingredients. I love the spray and recommend it to anyone who has joint pain. I carry a bottle in my purse at all times and have got my whole family hooked! Love love love JM Herbal!
shoulder pain
I love this spray. It smells so good. It helps me relax and takes away the pain in my neck and shoulders when I sleep wrong. I've used it everyday since I got it.
Me encanta
Lo quise tratar para ayudar a mi dolor de cuerpo, me ah ayudado mucho más q todo con el dolor de rodilla, Muy recomendado.
My fav product
I have terrible lag pain and I spray this on my lags and it helps take away the pain.
Must try with Herbal salve
This is the first time I've purchased the Herbal Spray. The very first time I used it I had a wonderful response. The discomfort in my hip eased within ten minutes. The next time I used it I paired it with the Herbal Salve. Wow wow wow those two used together are amazing. Not only did the pain disappeared but I had relief for a good 24 hours.