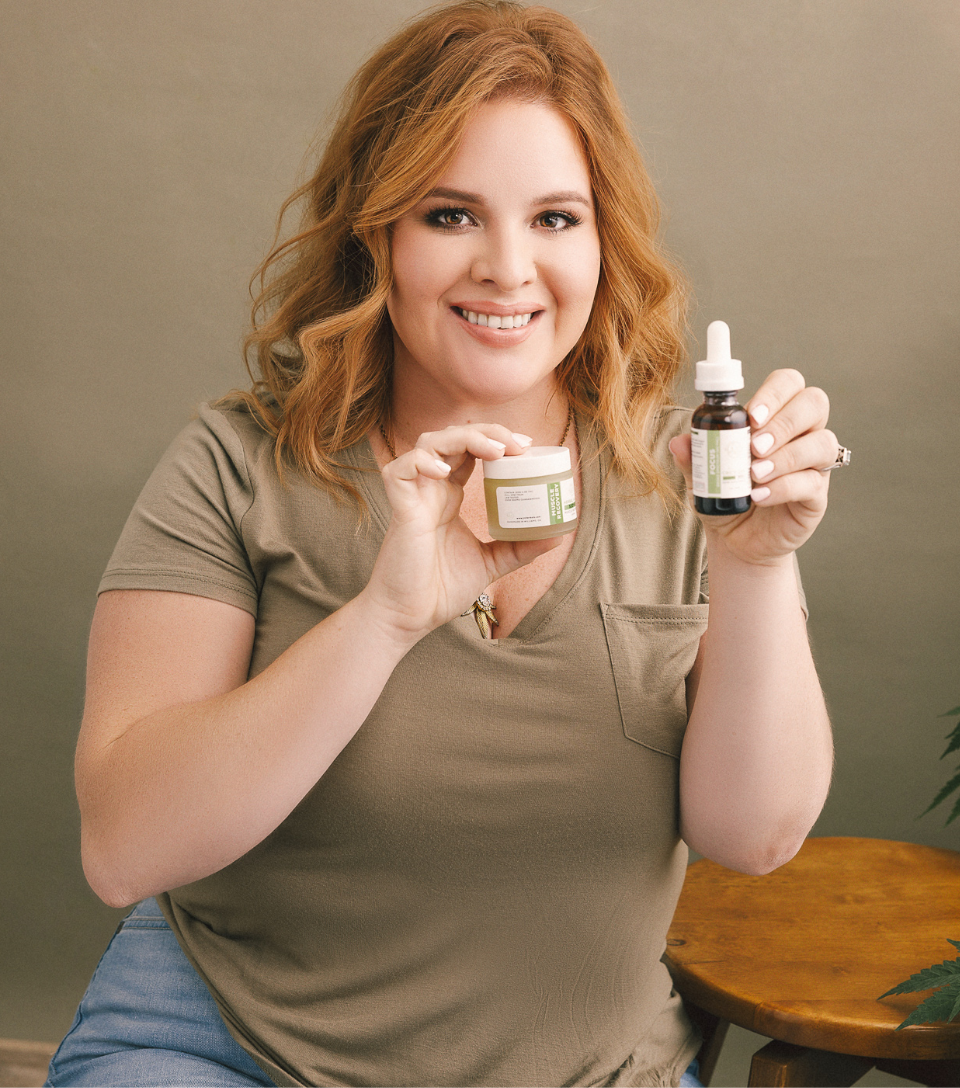 Our Mission
It is our mission to serve as many people as possible by unlocking their knowledge of the science of cannabis and providing organic non CBD product that you expect and deserve.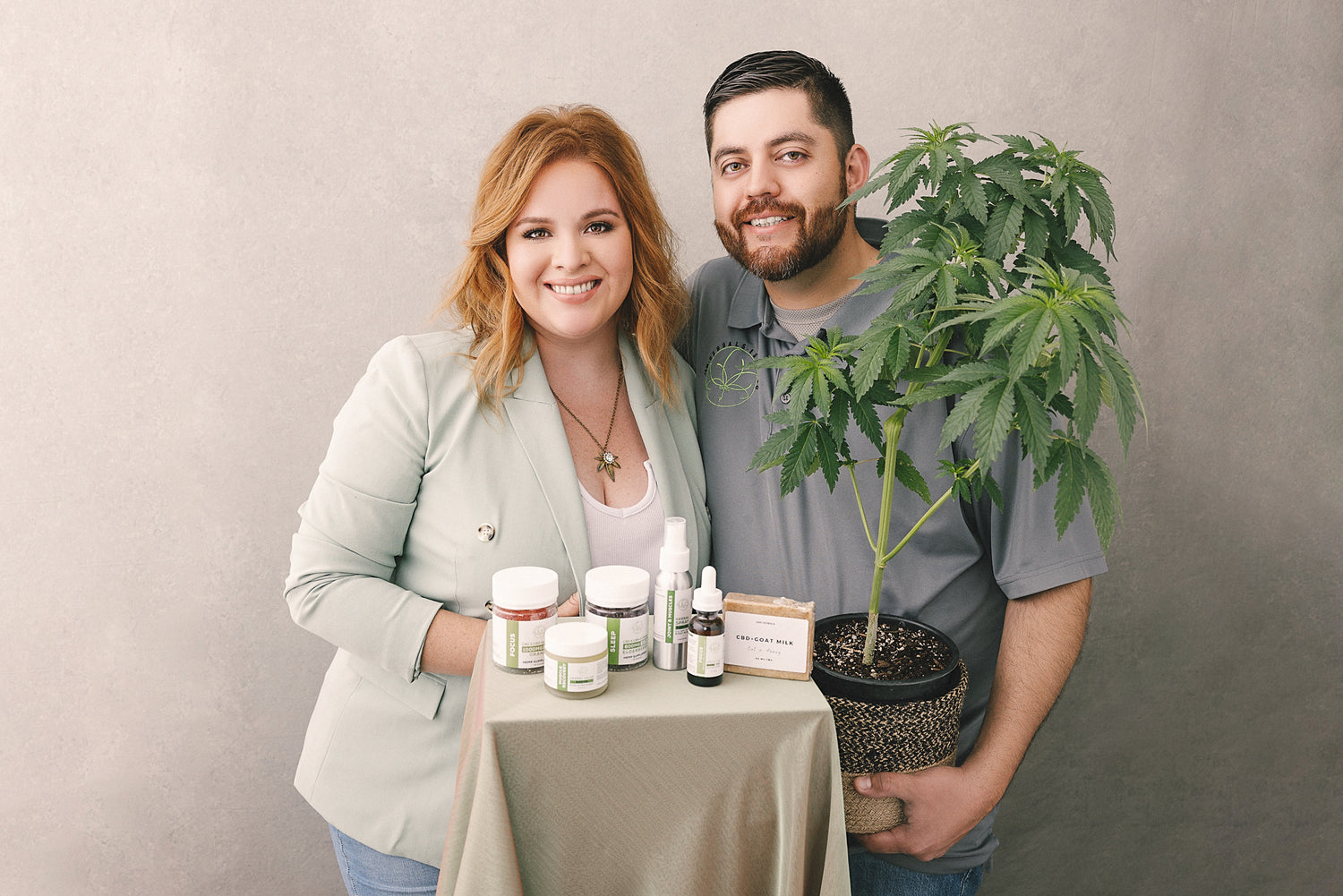 Our Story
James and Mariela, both Hispanic, born, and raised in Northern California in a small rural town of Williams, Ca. They met in 2014, fell in love, got married, then had a child named after them( the company) ;)

It all started with a single jar of CBD infused salve, created to help ease my husband (and co-owner), James's pain caused by a rare condition called Ankylosing Spondylitis (AS), which is a type of inflammatory arthritis that affects the spine and large joints.

My husband has what's called a "bamboo spine," meaning he has no cartilage between the vertebrae in his back. It is a miracle that he is still able to walk and do everything that a healthy person can do.

James's condition is what inspired us to research CBD natural remedies.In early 2016, I began my research on medical cannabis. I finally put all the natural oils and herbs together to make my first salve on December 23, 2016. It was not a very lovely looking salve, but it did its job.

It helped alleviate the pain and inflammation caused by my husband's chronic, debilitating disease. James was finally able to stop taking his prescribed, monthly medications that were not only hurting us financially but were also causing more harm to his body. James is now fortunate that his condition is in remission, which means he still has AS, but it has not gotten any worse.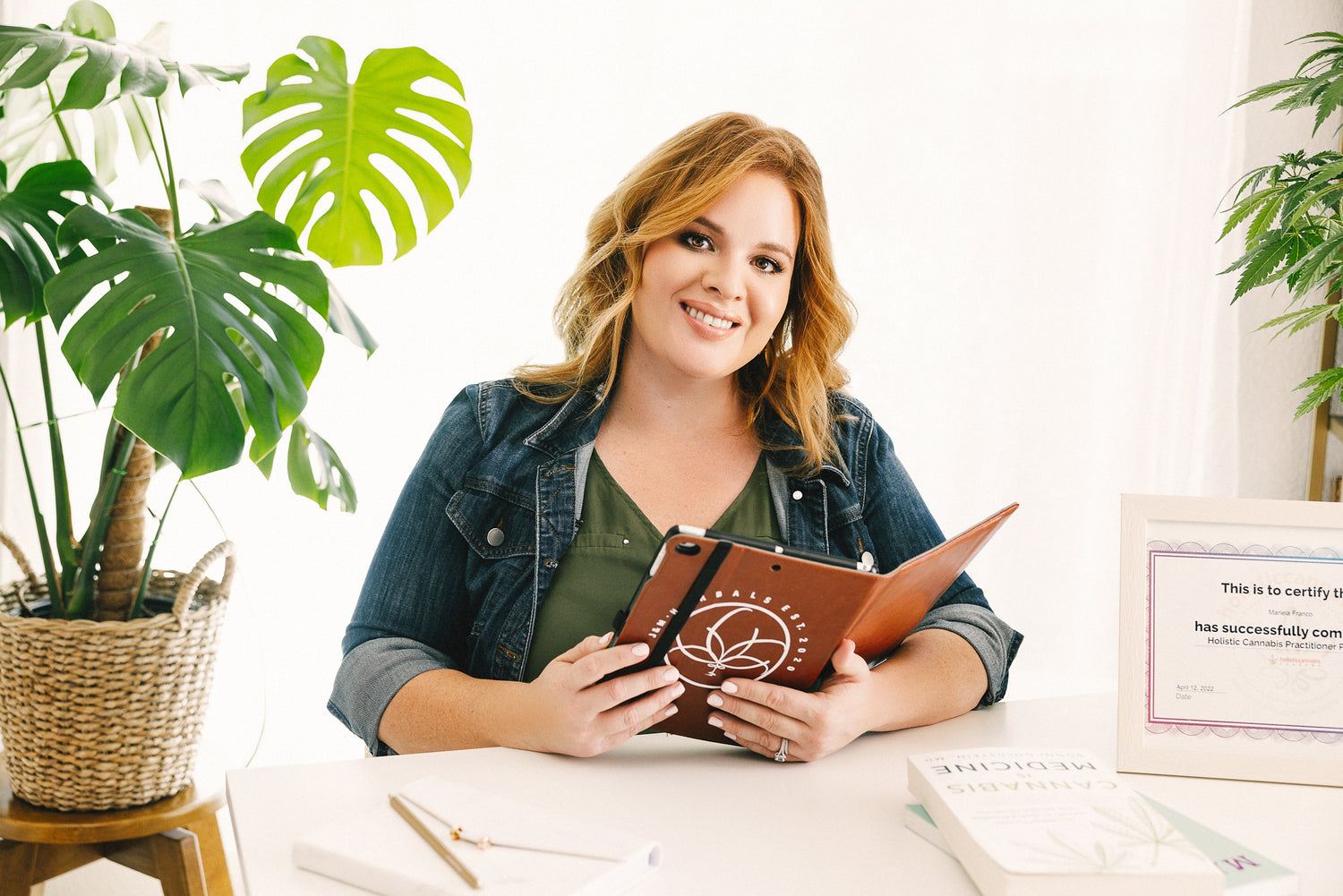 We began to share our salve with our parents, who were also able to find relief for their pain. Just by word of mouth, we slowly started getting requests for our natural, healing salve. We were initially giving it out for free to friends and family, but after those same people began requesting more salve, we started to focus on how we could improve it.

Later in 2019. I quit my full-time career in law enforcement to focus on growing our small business. I named our company after us, James and Mariela, hence the name J&M Herbals.
Now in 2023 we offer more than 10 products that help many things such hair loss, skin care, and for mental health. We ship our products nationwide and more than 5 local stores carry our products

With us, you're not helping a wealthy family buy another boat, car, or vacation home. You're helping a happy and humble couple do what they love — assisting others find relief from chronic pain! We will never stop improving, and we will continue to expand our business with your support.

-J&M
Certified Cannabis Practitioner
Our Founder & Owner, Mariela, is a Certified CBD Consultant and Cannabis Practitioner. The relationship Mariela builds with her clients is based on advice, guidance, and offering the ideal CBD products.