Regular price
Sale price
$49.99 USD
Unit price
per
Sale
Sold out
Muscle Salve has been formulated to soothe muscle, joint, and skin revitalization - eucalyptus and lavender to open the pores, CBD to provide deep relaxation, beeswax, and full spectrum hemp extract to wake the skin.
Herbal Salve is a customer favorite! Herbal Salve offers revival and recovery with all-natural ingredients.
Our Clients love to pair the body mist with the Herbal Salve for EXTRA relief.
Use the spray on the affected area to help open up the pores in your skin, then coat it with the salve to seal it. You should feel comfortable in minutes.
CBD SALVE USES:
Provide soothing and relief in muscles and joints
Alleviate joint and arthritis discomfort
Menstrual cramps & bloating
 Nerve discomfort
knee discomfort
back discomfort 
Recommended use:
Apply on the affected area as many times as you need it.
Ingredients:
Orgainc Raw hemp Sativa Flowers, Organic Coconut Oil, Organic Beeswax, Organic Essential Oil Blend (Eucalyptus, Lavender), Vitamin E Oil, Natural Terpenes
Size: 2 oz
Formulated without chemicals or solvents.
3rd party lab tested
All products contain less than 0.3 % THC
 *These statements have not been evaluated by the Food and Drug Administration. This product is not intended to diagnose, treat, cure, or prevent any diseases.
View full details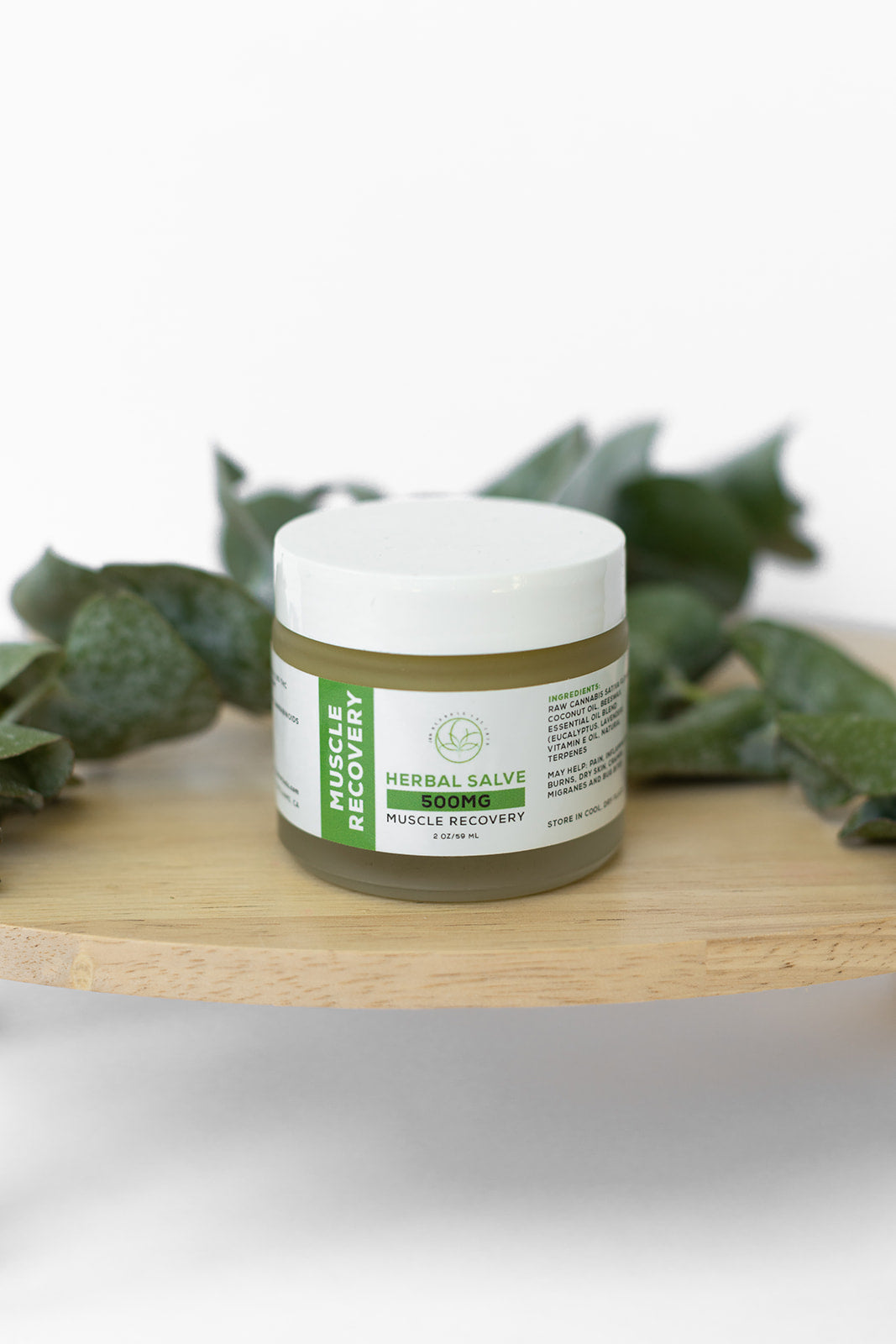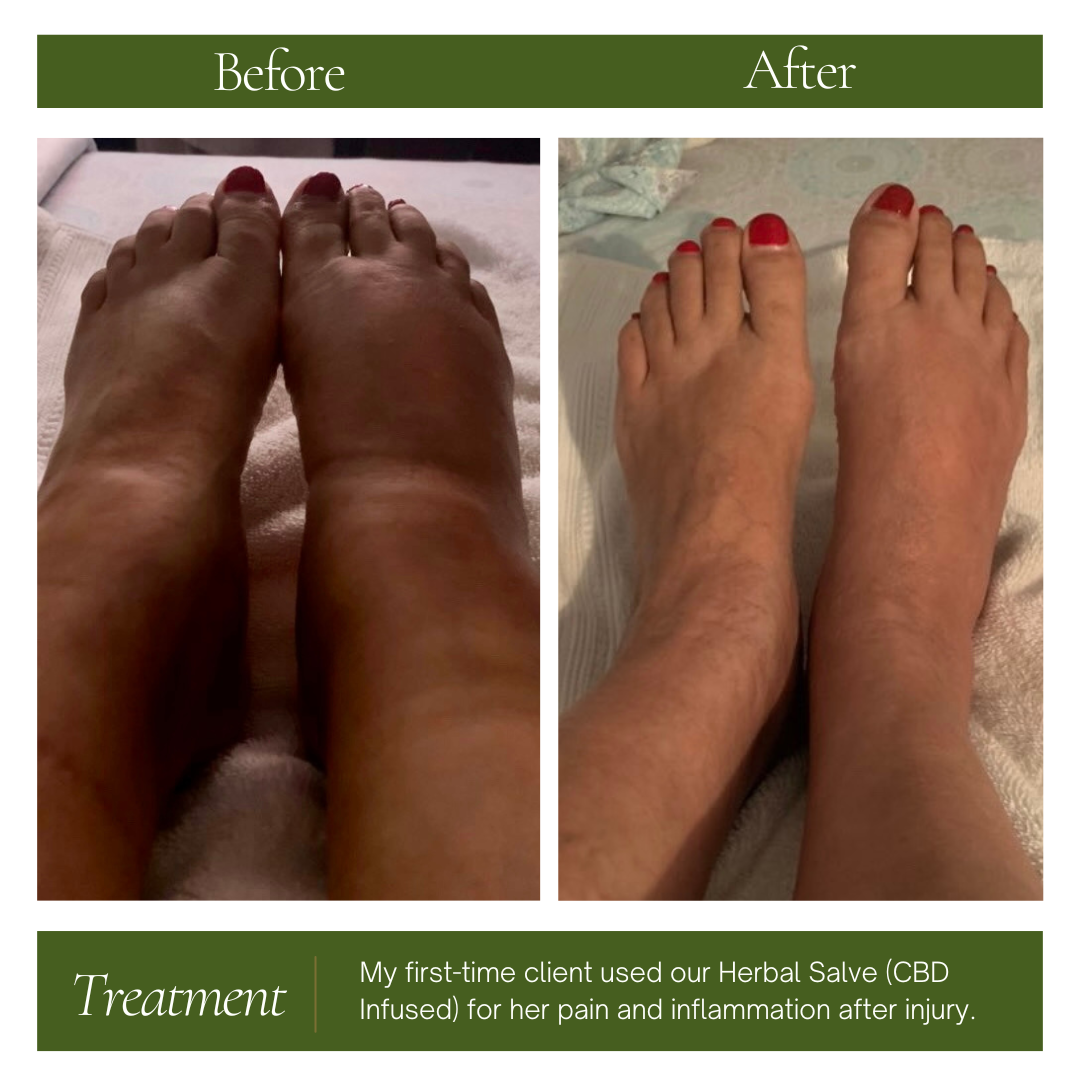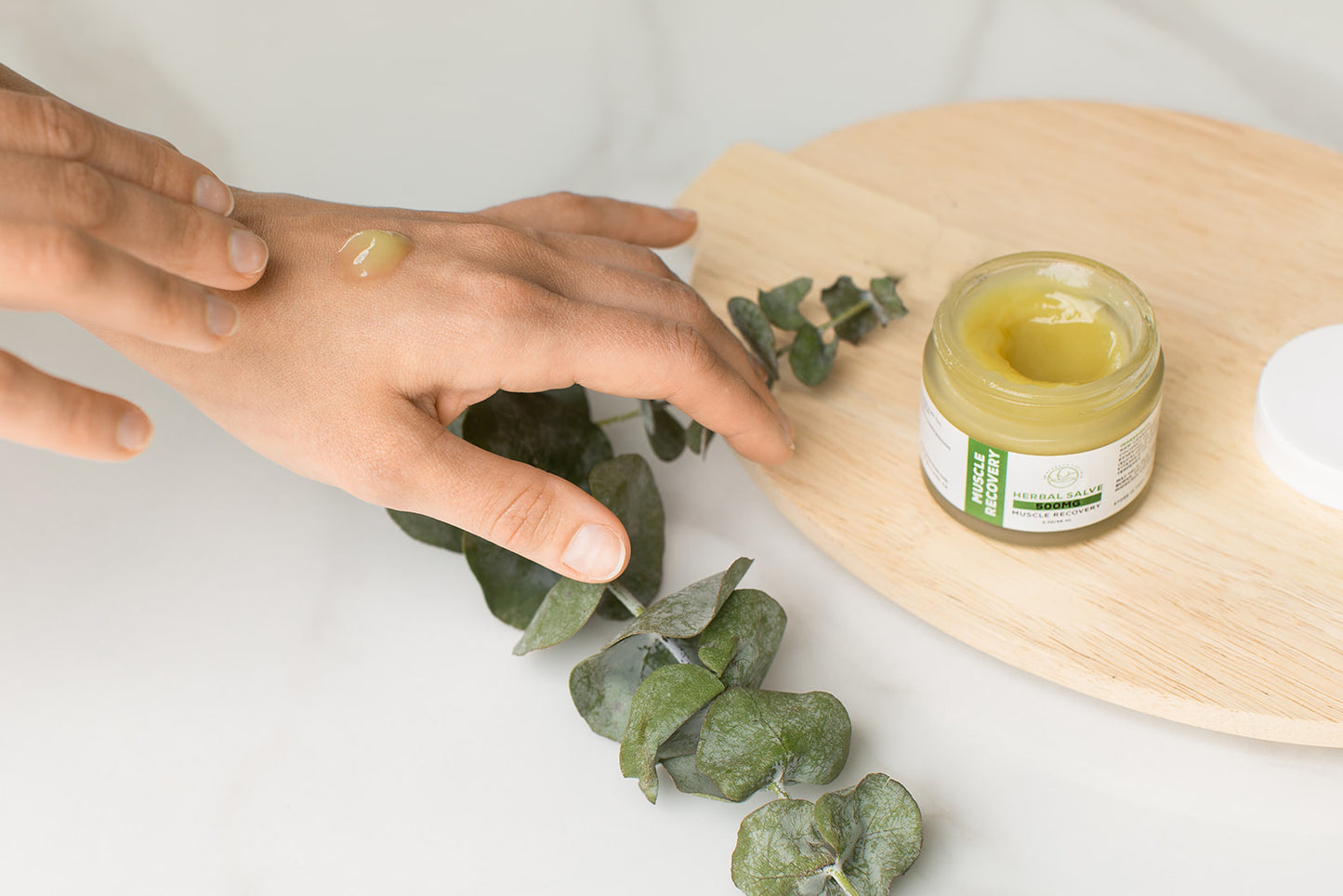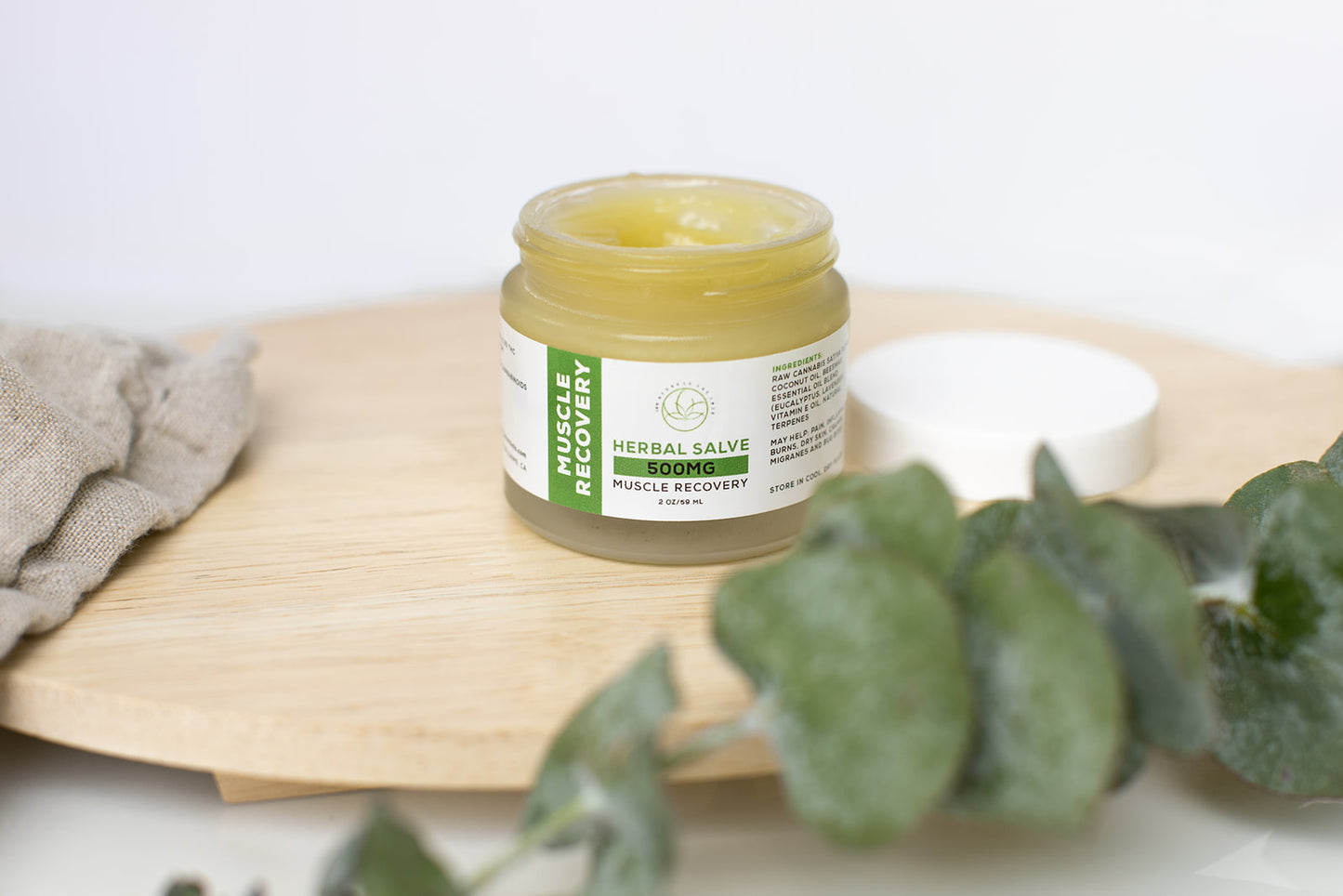 The best product!
It is not amazing for joints, bruises and pain, but my son suffers from asthma when he gets a cold. Inused this as vapor rub on his chest and back and he hasn't gotten asthma attacks. Also AMAZINF on any kind of bug bite. I have yo have this on hand at all time.
--
El mejor producto no solo para músculos, dolores y articulaciones, pero también cuando tienes gripe. Mi hijo sufre de asma cuando le da gripe y esto lo uso como vicks y se lo pongo en su pechito y espalda y gracias a Dios no le an dado ataques. También funciona SUPER bien en cualquiera picadura de animalitos.
Amazing Herbal Salve
Whether I am having leg cramps at night or my bursitis has decided to act up, I can always count on the Herbal Salve to alleviate my pain. I have even used it on the arthritis in my hands and a headache. It never ceases to amaze me how versatile it is!!