Regular price
Sale price
$75.00 USD
Unit price
per
Sale
Sold out
Your favorite cannabinoid is now available in our full-spectrum flavorful raspberry gummies. Lightly dusted with organic cane sugar, these tasty raspberry gummies complement the natural flavor of cannabis.
Each Bliss gummy is pre-measured at 12.5mg THC and 12.5mg CBD, simplifying the process of taking your daily serving.
WHAT ARE DELTA 9 GUMMIES?
Delta 9 gummies start as broad-spectrum CBD edibles. These edibles are made from hemp flower (a kind of cannabis) and are infused with Delta 9 THC. They're created this way to contain the maximum amount of Delta 9 THC that's federally legal (up to 0.3% D9 THC, by dry weight volume) so that you can experience a more prosperous, uplifting experience.
Since D9 gummies are made from hemp (not marijuana), they also comply with the 2018 Farm Bill. This means they also contain all the beneficial naturally hemp-derived cannabinoids that your other favorite hemp products do!
Delta 9 Gummies 750mg THC:CBD / 30 Count

One Gummy = 12.5mg THC & 12.5mg CBD
Half gummy= 6.25mg THC & 6.25mg CBD
If you've never tried marijuana (THC) before, we suggest starting with a smaller dose to see how it affects you. You can always increase your amount later if you feel you'd like more!

Ingredients: OTHER INGREDIENTS, ORGANIC CANE SUGAR, DISTILLED WATER, ORGANIC, TAPIOCA SYRUP, PECTIN, ORGANIC RASPBERRY FLAVOR, CITRIC ACID, POTASSIUM CITRATE, FRUIT & VEGETABLE EXTRACTS FOR COLOR, NATURAL TERPENES

*These statements have not been evaluated by the Food and Drug Administration. This product is not intended to diagnose, treat, cure, or prevent any diseases.
View full details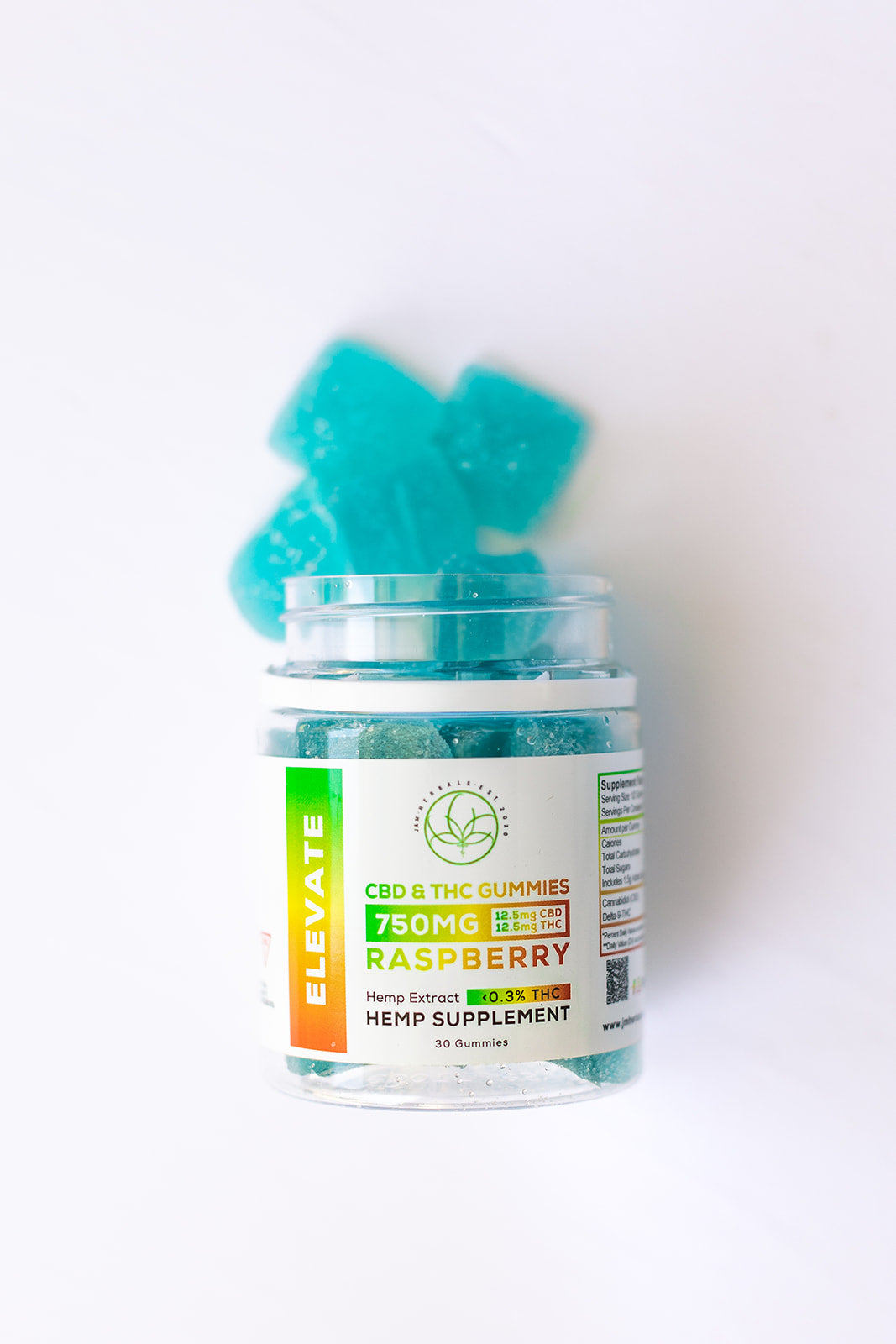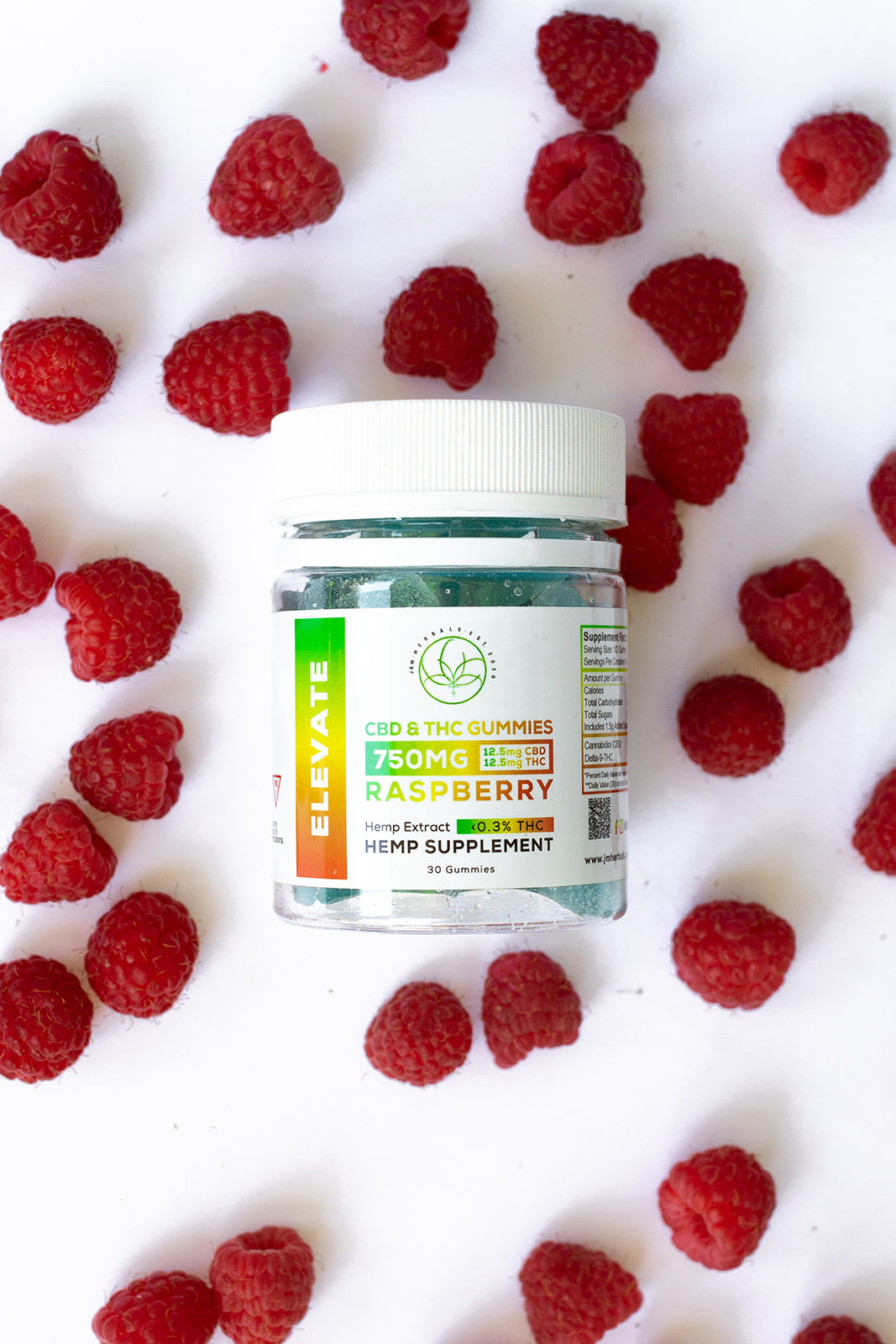 These gummies are by far the best
I am so happy to share my experience with the Elevate gummies from J&M Herbals. They have helped me such much with my aches and pains as well as with my stress and anxiety. So thankful for them.
Love them !!
I have always suffered of insomnia due to stress, anxiety whatever I've tried Melatonin some brands work some not but either way I can't take melatonin forever, I tried these gummies 😳 OMG I sleep like a baby and allll night I drink them maybe 30mins before I go to bed try to use my phone or watch tv when I get in bed and I'm out completely out I wake up super refreshed 🥳